Hello!
Would you like to be a part of a study?
My name is Jennifer Khattar, an international student of the Erasmus Mundus program on 'Tropical biodiversity and ecosystems'. My master's study is exploring different perspectives of plant intelligent behaviour of people from all over the world.
(1) A current or recently completed master/PhD student whose study is related to plants.
(plant-studies that apply here are almost every topic you can think of!)
(2) An undergraduate/bachelor degree that was in the biological science field.
Questionnaire for plant scientists
Any working individual that studies plants in all disciplines are invited (including ethno- anthro- plant-related studies).
What you can expect to be asked:
Your relationship with plants and nature, certain worldview and belief systems, and opinions about plant intelligent behaviour and the value of traditional knowledge.
Scientific background and aim of the study
Scientific breakthroughs are demonstrating that plants can behave intelligently. However, that idea is controversial and heavily debated within the scientific community. An in-depth understanding of the perception and attitudes of scientists and students from different plant disciplines towards this concept is investigated by an online questionnaire.
An extended history of plant-human interaction lies in the culture of subsistence communities, kept as different forms of traditional knowledge. Traditional knowledge is valuable, worth preserving, and useful to integrate with modern science, because its epistemology of nature and its interactions differs from the classical, reductionist perspective of natural sciences.
In support of this novel concept, my study uses an interdisciplinary approach to collect various types of traditional knowledge available in the literature and compile into a database. The database is used to infer additional insights on the theoretical and philosophical framework of addressing plants with the potentiality of being intelligent and subjectively aware.
If you would like to know a little bit more about this study, please watch a 4 minute video about where I introduce myself and elaborate on a few facts.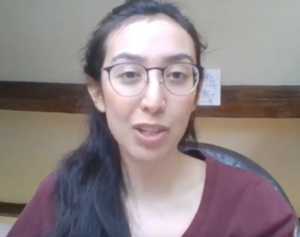 Lastly, if you know anyone who may be interested in participating in this questionnaire, please share the appropriate website link!
With my deepest appreciation,
Jennifer
Supervisors:
Camilla Pandolfi, Ph.D (main)
Paco Calvo, Ph.D.
Ina Vandebroek, Ph.D.
Dr. Farid Dahdouh-Geubas, PhD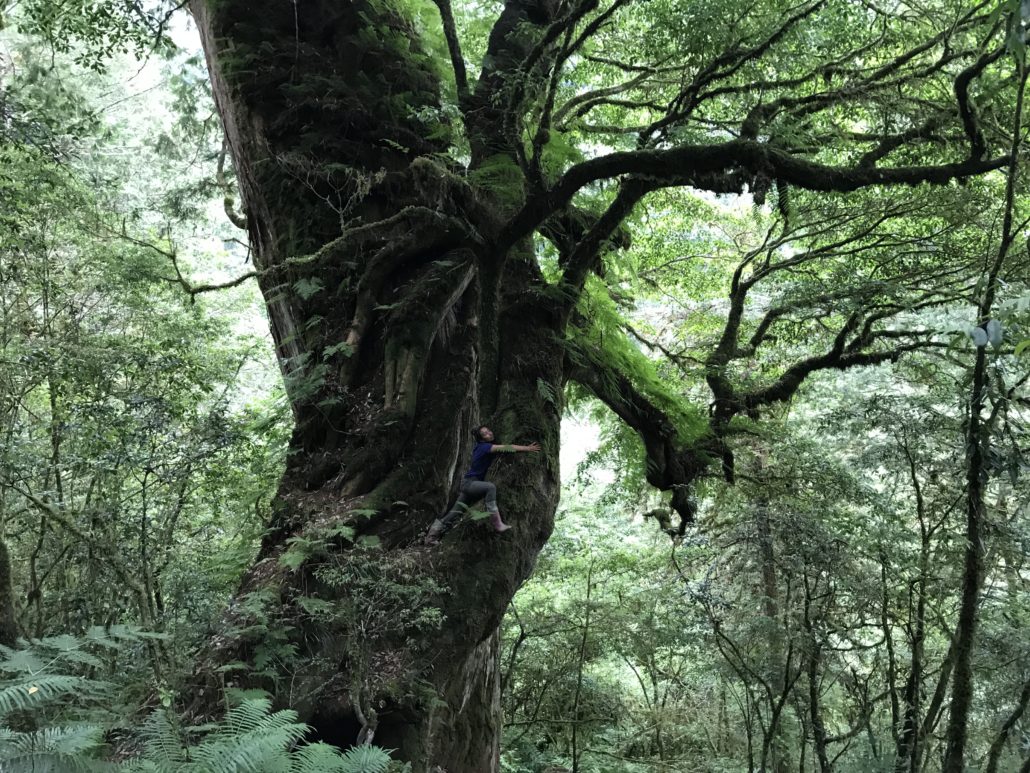 Photo caption: The biggest tree I've ever climbed in Yi Lan, Taiwan. (p.s Taiwan is a magical place!)
Photo credits: Jennifer Khattar
http://www.linv.org/wp-content/uploads/2019/04/Post-picture_jpeg.jpg
720
1280
Camilla Pandolfi
http://www.linv.org/wp-content/uploads/2014/09/logo_5.png
Camilla Pandolfi
2019-04-01 16:06:46
2019-04-08 11:06:17
Nature is alive - take part to our survey!