Plant Revolution
Le piante hanno già inventato il nostro futuro
Stefano Mancuso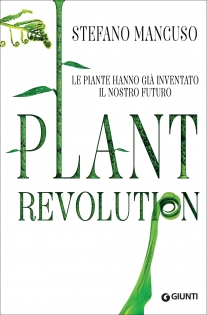 Un libro che esplora il mondo vegetale per immaginare il futuro dell'umanità.
"Plant Revolution. Le piante hanno già inventato il nostro futuro" è il saggio di Stefano Mancuso, che ci spiega come per migliorare la nostra vita non possiamo fare a meno di ispirarci alle piante. Perché le piante sono organismi sociali sofisticati ed evoluti che offrono la soluzione a molti problemi tecnologici, e sono anche molto più resistenti degli animali. Le piante hanno straordinarie capacità di adattamento, possono vivere in ambienti estremi, si mimetizzano per sfuggire ai predatori, si muovono senza consumare energia, producono molecole chimiche con cui manipolare il comportamento degli animali (e degli umani).
Vere e proprie reti viventi, le piante sono organismi costruiti su un modello totalmente diverso dal nostro… continue >>

Ente Cassa di Risparmio di Firenze generously initiated this laboratory which is a part of University of Florence. Under leadership of Stefano Mancuso and František Baluška, pre-docs and post-docs study several aspects of plant neurobiology covering both electrophysiology and cell/molecular biology.